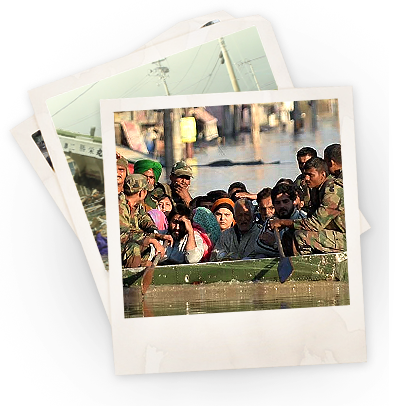 "Kashmir has always been an intrinsic part of our film industry. The happiness and joy that the Kashmiri people brought me and my Rockstar crew was incredible. The people are peace loving and love all of us from the entertainment industry. It's important that the country comes together to demonstrate our solidarity with them at this time"
Bollywood Superstar
Umeed-e-Kashmir
"Gar firdaus bar-rue zamin ast, hami asto, hamin asto, hamin ast" said the famous Amir Khusroo about Kashmir. It means "If there's heaven on earth, it's here, it's here, it's here". Little did he imagine that this heaven on earth would be devastated today by the fury of nature. The onus is on all of us to unite to get life in Jammu and Kashmir back to normalcy. We need to join hands with local governments, NGOs and communities to ensure that the citizens of Jammu and Kashmir get back on their feet again. We need to not only rebuild houses, we need to rebuild lives.
To give back to the land that made their films look beautiful with breath-taking visuals, the entertainment industry led by the Event and Entertainment Management Association (EEMA), the Film and Television Producers Guild and the global media conglomerate Zee Entertainment Enterprises Ltd.(ZEE) initiated a fund-raiser campaign, " Gionee presents HUM HAIN… Umeed-e-Kashmir powered by Clinic Plus ". The objective of the initiative was to raise funds and awareness for flood-stricken Kashmir, Assam & victims of cyclone Hudhud in Andra Pradesh. In keeping with the spirit of our tagline "vasudeva kutumbakam", or "the world is our family" we urge you – our family to extend support to our family in Jammu & Kashmir with a special programme called Gionee presents HUM HAIN… Umeed-e-Kashmir powered by Clinic Plus . Championing the cause, for the first time ever, all 39 channels of Zee will join hands to support this single cause. In this endeavour, a concert was organised on 18th October Gionee presents HUM HAIN… Umeed-e-Kashmir powered by Clinic Plus and saw some of the brightest luminaries of Bollywood come together for this noble cause. Amitabh Bachchan recited a poem, Aamir Khan came forward to urge the people of India to be generous in helping the flood victims. Santoor maestro Shivkumar Sharma, also a Kashmiri, shared his own experience. On the other hand, Anupam Kher, who lived and grew up in Kashmir was seen in a traditional 'Pheran' reminiscing about his childhood days. Bollywood celebrities like Farhan Akhtar, Amir Khan, Ranbir Kapoor, Anushka Sharma, Shaan, Shantanu Moitra, Mohit Chauhan, Anupam Kher, Vidhu Vinod Chopra, Neha Dhupia, Aditi Rao Hydari, Vivek Oberoi, Daler Mehendi, Neeti Mohan, Aditi Singh Sharma and Harshdeep Kaur came out in full force to perform and appeal to viewers to donate graciously to rebuild the all flood affected areas. All proceeds from the fund raiser (after deducting the event expenses) will go towards relief of the flood victims through our philanthropy partner UNITED WAY OF INDIA. We will keep updating about the relief work done by us with the help of your donations, on this page.
Watch Gionee presents HUM HAIN… Umeed-e-Kashmir powered by Clinic Plus at 4 PM on 26th October on Zee TV & Zee network channels. Donate graciously…!
AUCTION DETAILS:
You can also show your support to the cause by buying HHUEK's auctioned items. Details coming soon in this section.
Be The Hope NOW!
Donate Now
Total Amount Raised: Rs 7,10,65,884
(*Amount includes the cost of the fund raiser event)